The hard truth is, it's impossible to be a student without a tablet or a laptop. You need to do your research, complete assignments, manage coursework, and join virtual lessons. Smartphones just aren't going to cut it.
But is it true what they say about tablets? Can they be an adequate replacement for laptops?
Well, as it's always the case with such debates, there are pros and cons. And it's up to each person to decide whether the pros outweigh the cons. That conclusion, in its turn, is individual – so don't expect a one-size-fits-all kind of answer here.
Instead, let's take a closer look at what makes tablets a viable alternative to laptops – and what hiccups you may encounter.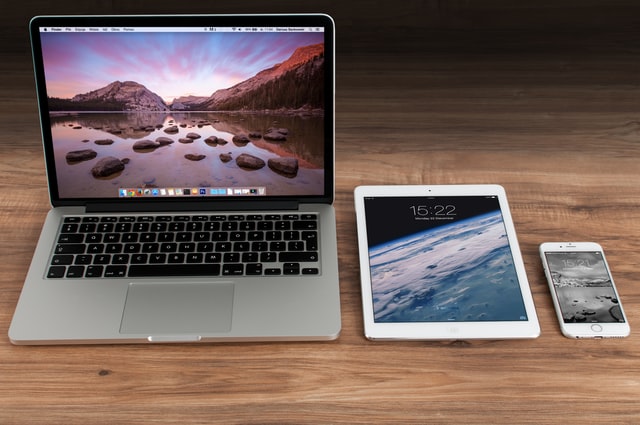 3 Advantages Tablets Have Over Laptops
If they didn't have any advantages over laptops, there'd be no debate on which ones are better. So, here are three reasons students all over the world mull over opting for a tablet.
1. Price
A student who has never lived on a tight budget is a rare beast. Apart from the tuition fees, many have to juggle day-to-day expenses and additional investments in their education like getting professional help from an essay writing service such as domyessay or hiring a tutor. Needless to say, that's why the device's cost is the decisive factor for most.
Of course, not all tablets fall into the same price range. Typically, there are three price segments:
up to $100,
between $200 and $400,
upward of $400.
Some of them can easily cost $1,000. Of course, there's a tradeoff that's typical for the world of tech: the less you pay, the worse the performance tends to be.
Still, good luck finding a laptop for, say, $200-300. (Tablets in this price range are usually fine for most easy tasks like browsing, messaging, and Netflix.) Laptop prices start at $400 – and that money will buy you only the most basic (and the least performant) model.
2. Size & Weight
Who wants to carry around a four-pound laptop when a tablet can weigh under two?
Of course, models like MacBook Air come at 2.8 pounds of weight. But lighter laptops are always more costly: that perk drives up the price tag up to $999 in the case of MacBook Air.
Why is it so important? Students are typically on their feet the whole day moving from one place to another. Factor in the weight of notebooks and textbooks in the average student's backpack, and this two-pound difference has a big impact on the quality of day-to-day life.
3. Battery Life
Of course, the battery life depends on the hardware itself. Still, inexpensive tablets can hold their charge for up to 10 hours of online browsing. Laptops, in their turn, can hold up for between 4 and 8 hours, if we're talking about the medium price range models.
Autonomous battery life is a big deal. After all, sockets are often scarce in classrooms. Even if there are some, you bet the desks next to them get taken over long before you walk into the room.
Besides, as mentioned before, students spend their whole day on the go. So, their devices must be autonomous for as long as possible.
5 Limitations Tablets Come With
Let's be fully transparent on one thing: a tablet isn't a perfect substitute for a laptop. There's a tradeoff; in other words, those three advantages come with five limitations, too. Whether you're willing to take this deal is up to you.
1. Input & Controls
The most inconvenient thing about a tablet is, by far, the lack of a keyboard and a mouse. While most of them support a wireless keyboard, everything you typically do with a mouse on a laptop is replaced by a touchscreen and (often not-so-intuitive) gestures.
So, editing texts of your papers, unless you use a writing and proofreading service like https://essayservice.com/business-essay-writing-service for the task, can be a nightmare without a mouse, as well as any other tasks that require extremely precise actions.
On the other hand, there's another perk that laptops can't boast yet. You can use a stylus to make handwritten notes on a touchscreen. Apps like Microsoft OneNote will even automatically recognize the handwriting and transform it into regular text.
2. Storage
If you work with bulky files and install a bunch of apps, prepare for another inconvenience. Tablets typically come with up to 128 Gb of internal memory; most have 32 Gb or 64 Gb.
So, you might need to use cloud storage, a memory card, or an external drive to compensate for the lack of space.
Laptops easily win this round as 128 Gb is an absolute minimum even for the cheapest ones among them. Most affordable laptops come with a 500 Gb hard drive. Even one terabyte of storage space is no longer an expensive feature, either.
3. Available Software
There are plenty of basic apps for Android or iPad operating systems. They'll be enough for note-taking, working on text documents, and browsing websites. There are also apps for using spreadsheets, creating presentations, going on video calls, etc.
But if you need something more advanced, you're probably out of luck. Apps that require more powerful hardware either have a watered-down version or no alternative at all. So if you need graphic design, video editing, 3D modeling apps on the go, a laptop is your only option.
4. Performance
Tablets have less RAM than laptops: 3 Gb vs 8 Gb on average. It means that if you launched the same software on both devices, it would run a lot slower on a device with less RAM.
That's why there are separate apps for everything. And that's also why these apps will lack some features implemented in their desktop counterparts.
Take Adobe Lightroom, for instance. The desktop app is a full-fledged cataloging and photo editing tool, while its mobile counterpart is a glorified Instagram-like photo adjustment app.
5. Multitasking
Forget about separate windows or YouTube videos playing in the background while you work in Google Docs. Switching between apps is a bit more tedious on a tablet, and there are no shortcuts to speed up your work.
Besides, as tablets often lack performance, opening a dozen of apps can cause everything to slow down or freeze. To avoid this, pay attention to RAM and don't opt for the cheapest option.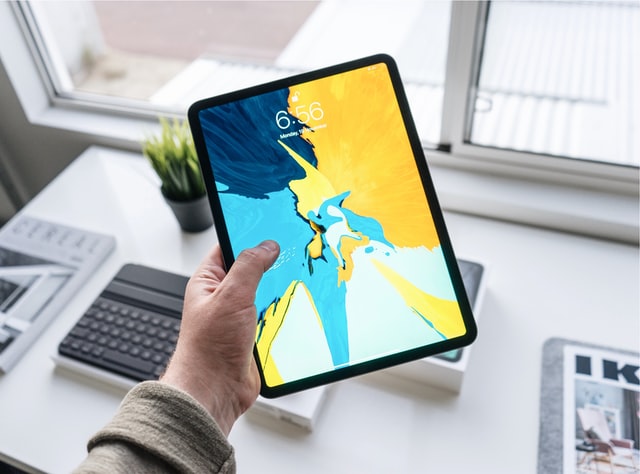 In Conclusion
So, can a tablet replace a laptop in a student's life? Well, it depends on the tasks you expect this device to handle. If it's going to be used mostly for note-taking and web browsing, this device will probably suffice. (Buying a keyboard to accompany it could be a good idea, too.)
On the other hand, if you need a device to do assignments, typing and editing something as big as coursework on a tablet might bring you a lot of misery. This device won't be an option if you need to use specific software like AutoCAD or Adobe Photoshop, either.