Getting maternity insurance is critical since it relieves you of financial concerns linked to the expenditures of delivering. The birth of a child is one of life's most joyous occasions, and ensuring that the process runs smoothly and without stumbling blocks is equally essential for the mental health of would-be parents. Therefore, it's wise to buy Health Insurance with Maternity Cover.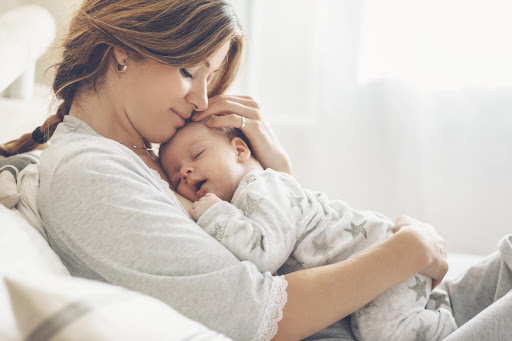 What is a Maternity Cover?
A maternity insurance cover shields you from the expenses you incur during childbirth. Private healthcare costs have been on the upswing for years, and the cost keeps rising yearly. This makes having an insurance plan crucial as it helps secure your family from inflation and guarantees access to the best medical care. It provides coverage for normal and cesarean delivery and any contingencies that may arise during the birth of a child.
What are the Benefits of a Maternity Insurance? 
Maternity insurance comes with a range of benefits; let's take a brief look at a few.
Comprehensive Coverage-
The first thing you should look into the plan is comprehensive coverage. Whether it's pre and post-natal expenses, daycare treatments, doctor's fees, etc., an insured woman should get the coverage for these expenses that help her to avail the right healthcare facilities during pregnancy.
Cashless Hospitalization-
Cashless hospitalization eases the journey for couples. There is no need to get into the arrangement of cash to bear the delivery expenses. Under the policy coverage, most of the pregnancy-related expenditures are settled directly. So, opt for the policy that helps you avail cashless treatment to welcome your baby without financial stress.
Daycare Treatments-
Pregnancy often comes with several complications for mothers. Some of them can be treated under daycare. Health insurance with pregnancy covers them, too; thus, look for the plan that covers daycare treatments so that would-be mothers can get timely treatment without getting admitted to the hospital for 24 hours or more.
Advanced Technology Methods-
Labour room is no more fear. Thanks to advanced technology! New equipment minimizes complications during delivery, and maternity insurance enables you to avail of these healthcare facilities in the leading hospitals. Choose the policy that includes advanced technology methods that help you deliver a baby without worries.
Newborn Baby Cover-
Opt for the plan that offers this bonanza. You do not need to worry about your newborn's expenses for vaccinations, doctor's consultation fees, etc. You will get the cover for your baby for the first 90 days. It also covers congenital disabilities so the newborn can recover faster and live a healthy life (Prednisone).
Pre & Post Hospitalisation Cover-
Other than delivery, various pre & post-hospitalization expenses burden the couple's financials. Under health insurance for pregnancy, medical expenses for 30 days before and 60 days after the hospitalization are admissible. So, go for the plan that offers coverage for pre-and post-hospitalization range so you can manage other financial responsibilities.
Waiting Period-
Pregnancy health insurance comes with a waiting period ranging from 9 months to 24 months. It is the duration where mothers cannot get the claim under the policy coverage. So, opt for the plan that gives you a minimum waiting period.
Co-payment-
At times, pregnancy insurance comes with co-payment or sub-limits. You should check the percentage and opt for the policy with minimum co-payment or sub-limits.
Discounts-
This is the best way to lower the premium amount. You can look for online maternity health insurance discounts that reduce the burden on your pocket.
Tenure-
Before saying yes to the policy, look for its duration. You should prefer a plan with long-term tenure if you have just started thinking about family planning. In this way, you do not need to worry about your policy renewals.
How Should You Plan Your Maternity Insurance Cover?
It is best if you make plans early on to welcome your newborn. Generally, maternity plans come with pre-existing conditions clause and require you to wait between 2-6 years before covering you for childbirth. Therefore, you must get your insurance early on.
If you are looking for that ultimate maternity insurance plan, check JOY Maternity Insurance Plan by Care Health Insurance. It comes with extensive benefits at an affordable premium. They are one of India's leading insurance service providers and have tie-ups with cashless network providers across the country. And with an industry-leading in-house claims process team and stellar claims settlement ratio, they are the finest in providing an end-to-end comprehensive healthcare plan for would-be parents.
So, don't wait and get insured today!