Perhaps seemingly too serious, but undoubtedly one of the most important topics today is cybersecurity. There is almost no person who does not use the Internet every day, where the gambling industry is one of the most common activities along with social networks and online communications. In addition to several useful features of global internet connectivity, there is a dark side to it. We hear every day that there has been an abuse of social networks, theft, hacking, and a few similar situations.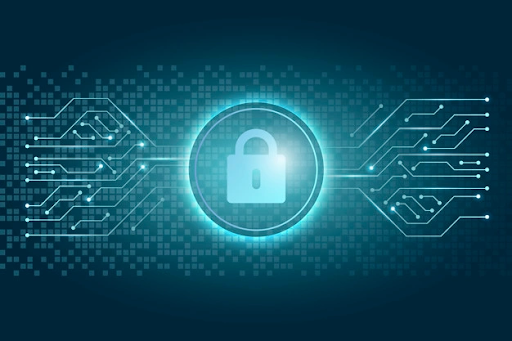 How it All Started
Scams on the internet exist as much as the internet itself. Every year, cyber criminals find new techniques and tactics designed to deceive potential victims. It is necessary to distinguish between internet scams and other threats on the Internet such as viruses, Trojans, computer spies, SMS blockers, etc. In fraud, the target of cybercriminals is not necessarily a computer whose security needs to be bypassed, but human beings who, as we know, have their weaknesses. Therefore, no program can provide 100% protection, but users themselves must take a proactive stance in ensuring their own security on the Internet.
Customer security has become one of the basic problems of businesses in the modern world. Its endangerment stems from the misuse of technologies, computer viruses, destruction and loss of data, data breaches, misuse of personal data, espionage, and other illegal activities. This also applies to the global online gambling market that makes tremendous efforts to keep betting enthusiasts safe and sound from any threat that may appear.
Current State of Things in the Online Gambling Industry
With the rise of new technologies, the online gaming industry as part of the global financial market is experiencing radical changes. Paper money and checks are withdrawn from use while electronic payment takes precedence. Payments using mobile devices are on the rise and are becoming an almost exclusive way of transactions used by millennials and buzzers.
According to available data for 2020, the number of users of electronic banking increased by 14.83% and mobile banking by 26.99% compared to 2019. Since more and more players switch from landline to online casinos, their share in presented records is quite high while future growth is widely expected. They are attracted by bonuses and rewarding games for which they can use convenient payment methods. Many of them rely on innovative solutions that won't even require a player to share his/her credit card details. You can read the Quatro Casino review and find out more about both games and payment methods used by this reputable online gambling site to get a bigger picture.
In this area, attacks on banks or e-wallet processors aimed to disrupt or compromise their services also pose an indirect risk to users of digital economy services. Arguably, this is the core of real-money casino and sports betting activities.
One of the most common attacks is DDoS (Distributed Denial of Service), which aims to prevent the bank from providing commercial services. In this way, users cannot access their money, and therefore cannot use them at online gambling sites. There are risks on the part of both users and service providers. Other ways to compromise casino security include a ransomware attack or chip switching scams during which hackers want to steal money or credit card information.
Improvements in Cybersecurity Areas
As you can see, the modern casino world is a very dynamic place. Players are becoming very digital, and technology is a normal part of their lives. Everything changes very quickly and sometimes it is very difficult to follow all those changes. If our world becomes dynamic, the logical question would be: "Do we need to develop protection, which will also be dynamic?" The answer is simple – yes.
In reality, what is used to ensure the security of both online casino games and customer information? Encryption, of course. So, what we need at this stage is a dynamic form of cryptography. It is well known that modern cryptographic systems are based on very strong mathematics and can be performed both in the form of hardware and in the form of software. In the gambling market, such solutions are additionally tested by a gambling commission that deals with licenses, fairness, and casinos' safety in general.
Moreover, if a casino business wants a high level of maturity to secure its system, it is necessary that it be able to enable highly controlled and reliable processes. Also, it has to be powered by highly professional and motivated software developers and supported in terms of state-of-the-art technology.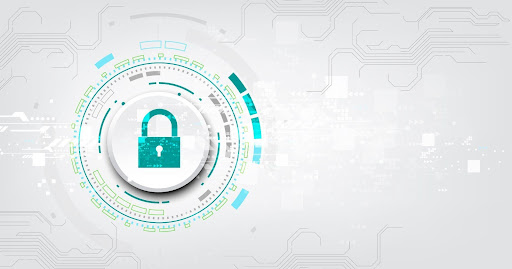 New Solutions Developed
Finally, let's consider what the future of online security would be. The future seems very promising from this point of view. People around the world are already working hard to bring some of the ideas to life. The main question here would be: "How will we protect our digital wellbeing from cyber attacks in the future? Will we need to react independently to each type of incident, or will we have some kind of software that will be able to protect our relevant data?" The answer to these questions is very simple.
We will have casino software that will be able to protect itself. Many studies have been done on this topic and a lot of researchers and engineers are currently looking for this solution. In the coming period, it is expected that someone will produce such smart software that will be able to fight for itself and respond to each data breach independently.
Conclusion
The security of computers and computer networks has been talked about since their inception, but since the mass spread of the Internet, and especially since the inception of so-called "smart" devices, cyber security has become one of the top priorities of competent services around the world. The topic is discussed at the meetings of the leaders of the most powerful countries in the world, long-term strategies are planned, not only of individual countries but also of alliances and communities of countries, companies are forced to protect their systems in all available ways. The same goes for cybersecurity in gambling, which is more than an important aspect of a quality gaming experience. Challenges are here to be tackled and reputable casino operators have managed to overcome them. The never-ending battle between hackers and defenders will be even harder, but far away from players' eyes and sight.