You're interested in creating a website, and after doing some research, you find out that the first thing you need to do is secure a good domain name to represent your business.
But before you purchase your domain name, you need to name your brand. After all, you'll want your business name and domain name to match, or at least be somewhat similar.
But how do you come up with a good business name? Does the domain name have to match it exactly? How important is a business name and a domain name in general?
This article will provide you with the answers you need. It will explain how to choose a good domain and business name and give some extra tips in case your chosen name is not available.
Let's get started.
1. Find Domain Name Inspirations
If you're confused about the process of choosing domain names, you might want to browse around the internet first and see what domain name ideas you can find. You can also do your research and see what domain names businesses in your niche are using.
There are plenty of domain name generators online that can help you get inspired and kickstart the brainstorming. Once you have a list of potential domain names that could work for your business, let's see which one might be best for you.
2. Always Choose .com
There are two general things to look at when picking the right domain name extensions for your website.
The first is to always go for .com because it's the most used and memorable TLD extension, with over 52.4% of all websites using it. Businesses tend to go for this TLD because users are more likely to type .com after typing a domain name into a search bar.
The second approach to picking a domain extension is using unconventional TLDs that mainly focus on your niche. Extensions like .store, .game or .tech.
Though it's great to want your visitors to know what your website is about immediately, most users will still tend to type .com at the end of the domain name.
So if you want to play it safe, always choose .com.
3. Use a Keyword in Your Name
While this is not necessary, it's a good idea to include a relevant keyword in your domain name because it will give your website a minor boost to search engine optimization (SEO).
Remember that you should only use one keyword because using more than one can result in search engines deeming your website not trustworthy or reliable.
Having more than one keyword can also cause your website name to become generic, making it difficult for users to differentiate your website from your competitors.
If you do decide to use a keyword, try placing it at the beginning of the name to increase the chances of your website ranking high. Then add one or two words behind it to make it unique.
4. Keep the Name Simple
It's a good practice to keep your domain name as simple as possible. An excellent way to keep it simple is by keeping it less than 15 characters or less than three words.
You'll also want to make it easy to spell and memorize so people can share your website's address easily. Ideally, it should represent your business too.
To achieve that, you should avoid using any hyphens, numbers, doubled letters, and special characters in your domain name. Using them would only create confusion and make it harder to pronounce and type in, making it difficult to remember, resulting in lost traffic.
5. Go with Brandable Names
Brandable names are essentially names that are uniquely yours. They're catchy, memorable, and sound trustworthy.
While brandable names inherently have no meaning, users will be able to relate the name to your website easier if used effectively.
You'll want to avoid using generic names like Onlinetaxi.com because it's not unique or trustworthy. Instead, sites like Uber.com are more effective because they're catchy, simple, and memorable.
6. Check for Trademark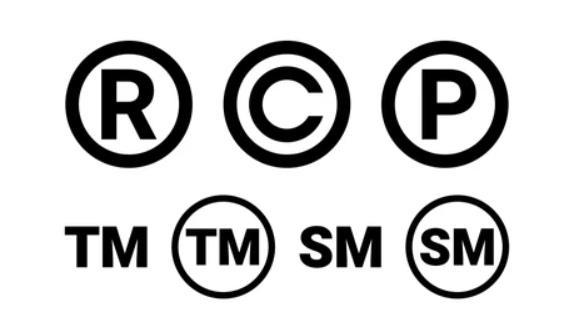 Before you decide to secure a domain name, check whether a trademark is already registered under that name. This is vital because the last thing you want is for a business to file a lawsuit against you for copyright infringement, resulting in you giving up your domain name.
To build your brand, you'll want to have the same name across your domain and social media channels. This helps with familiarity and makes it easy for people to find you.
7. Plan for Long-term
Your domain name will be one of the essential elements that will define your business and brand for years to come. Changing the domain name in the future will cost you money, all of the branding, and the SEO rankings you've built.
That's why it's essential to plan ahead and pick a domain name that can still represent your business even if your product or service variety expands. Don't go for a name that's too concentrated on a single item. Instead, keep it brandable and stylish.
8. Create Alternative Names
Before you settle on your domain name choice, you need to check whether it's available or not. To do this, simply use a domain name checker to find out.
If the domain name you want isn't available, don't worry because the domain name checkers can generate new and unique alternative domain names for your website.
Sometimes they will change the domain extension or swap the words in the domain name with synonyms, providing you with a great alternative.
Conclusion
Now you know the tips and tricks for naming your business and securing a good domain name. All that's left to do is to start choosing the right domain name for your business.
Remember that it should be simple, catchy, and memorable. Don't forget to use the domain name generator to help you come up with good ideas.
Good luck!