Building wealth is a task that many people set themselves to do. Growing money is crucial for anyone thinking of adding comfort and peace of mind to their lifestyle and home. But for plenty of consumers in the U.S. market and beyond it, tackling strategies that will help develop greater financial freedom and additional cash flow can be incredibly challenging.
Learning a few great approaches to the investment and cash management aspects of your life can pay out huge dividends over the long term (both in the traditional sense and metaphorically). Continue reading to discover some great ways to boost your cash flow with ease.
Utilize a robo-advisor for excellent trading metrics.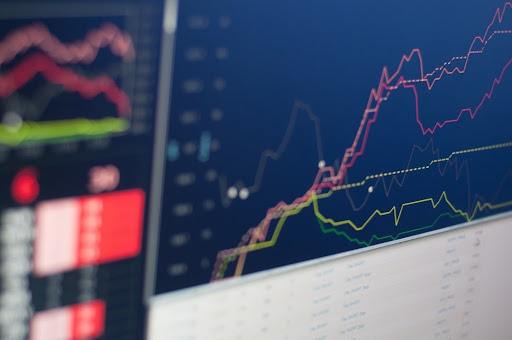 Robo-advisors in the U.S. are becoming increasingly popular as more and more people get into the stock market for the first time. Investing can be a major challenge for those without years of experience and an internal clock that ticks to the beat of the economic forecasts. Essentially, this means that most new investors will have to build the foundation for success that they are hoping to rely on from scratch. With a robo-advisor, cutting down the learning curve to a mere blip is easy. These investment tools offer the technical analysis traits that many professional investors utilize every day as they try to time the market to maximum effect. A robo-advisor uses advanced AI systems and algorithmic approaches that allow for a total vision of the market momentum and data.
For anyone who is new to the investment space, leaning on an advisor (particularly an AI-driven one that won't cost you an arm and a leg) is a great approach. This gives you the freedom to test the waters in the market and learn how commodities trade and interact with one another and ongoing market condition changes without having to risk your portfolio in the process. Letting an advisor manage your holdings in the early stages gives you a fantastic example to emulate as you begin to consider your own trades either on the platform or with another brokerage account.
Target companies with excellent fundamentals and long-term staying power.
As you begin to think about managing your own trades and overall portfolio, it's important to identify and chase after investments that fit your unique needs as a trader and saver. There are countless brands out there that can be purchased on any number of different stock exchanges (either the NYSE or on another trading floor somewhere in the world), so finding investments that suit your needs, strategy, and financial circumstances is crucial to maintaining the level of success that you are accustomed to and expect.
Brands like Alamos Gold often fit this bill for a wide range of different investors. Alamos Gold Inc. (NYSE:AGI) is a Canadian gold miner with operational mines in three crown jewel locations (the Young-Davidson Mine and Island Gold Mine in Northern Ontario and the Mulatos Mine in Sonora, Mexico). In addition to these excellent producers that all contribute more than 100,000 ounces of gold per year to the brand's total output, Alamos is working to open new sites in the Republic of Turkey, the United States, and near the existing facilities in Sonora and Northern Ontario.
Likewise, Alamos provides investors with a rock-solid option for their portfolios because the firm both operates as a creator of assets within the bullion industry and as a heavy industry sector stock addition, but Alamos is also committed to environmental sustainability. This last feature of the Alamos brand gives it unique staying power in an industry plagued by the delivery of intense trauma to the Earth's surface.
Consider these approaches to the market in order to set yourself on a path to growing wealth.