Beginners frequently confuse domains with web hosting or websites, although the two are not interchangeable. Rather, they're the various things that are inextricably related to one another. This article shall provide you with a deeper insight into both of them.
How Does A Domain Work?
Consider the internet to be a large map with numerous avenues, streets, and turns. Consider your website to be your home. You'll need an address so that people can make their way to your residence. This is your domain name's address. Every website has an IP, which appears to be a random string of digits. When you register and buy a domain name, it's nearly as if you're setting your home address as your phone's home address. It converts the IP address into a short, easy-to-remember name that anybody can put into their browser to access your website. This is because remembering a random string of digits every time you want to browse to, say, https://www.google.com/ would be quite tough. A second-level domain, in addition to a Top-level domain, makes up a domain name. The name of the website, for example, "amazon" is the second-level domain and .com/.org/.net is the top-level domain.
If you create a website, say www.testrun.com, your IP address will be something like 243.245.209.52. You are obviously not expected to remember your IP if you have to research for a project on Google. When you visit a website, your DNS (Domain Name System) locates the correct IP address to enable your device to browse that website accurately.
If you'd like to purchase a domain, consider having a look at the array of services offered by Niobe Hosting, which is one of the best web hosting providers in Turkey. They not only help you set up a domain name but also protect your personal information by masking your domain ownership information for free. Spammers won't be able to see your personal information with their domain privacy protection service. With Niobe Hosting, you can effortlessly use your existing website domain name by transferring it from your current provider with only a few clicks and for free. Free DNS management and landing pages are also included. Niobe Hosting provides a quick and secure domain registration service.
What Is Hosting And How Does It Work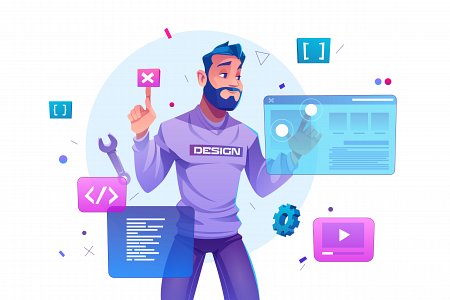 Assume you've recently come up with a new business idea and want to start a store somewhere in your area. You can register the name of your business. You have the way to generate a logo. You can even launch or design products under your business. However, none of this will matter until you get a real location to establish a company. On the Internet, this is exactly how web hosting works. Web hosting is just a service that allows you to rent Internet space, load it with all of your media, and launch your website. As a result, when you create a website, you must keep all of your texts, images, videos, and buttons on a real server that is linked to the Internet. Well, web hosting companies have these servers. They also provide you with a support system, design platforms, security, access to relevant tools and much more.
Web hosting is not to be confused with buying a domain name. Purchasing a domain name is similar to securing the location where your store will be located. Web hosting is what enables you to open your business and make it visible to the rest of the globe. So, if you bought a domain name but didn't obtain hosting, all you have to do is input the primary name and you'll be sent to a screen that goes something like "This website is parked but not active." So you'll need web hosting to go online.
How To Get Started With Web Hosting
Have you ever thought of starting your own website?
Have you ever thought of having your own blog, business site, or e-commerce store?
But the thing is, it's not that easy to start a website. It takes time and effort in maintaining it. Not to mention the fact that you have to use your hard-earned money just to get it started.
However, this won't be a problem anymore with Niobe Hosting. They understand your passion for your venture and go a step further in providing you with the best web hosting services there is. With their SSD Hosting Service, you can host unlimited websites with the fastest browsing experience. You'll get to choose from any of their four plans that come with Boundless Website Hosting, Boundless Traffic, Free Backup, Free SSL Certificate and much more.
Hone Your Online Presence With Niobe Hosting
Are you ready to move into the fast lane?

Now that you have an idea about how domain and hosting are different from each other, you can safely begin your website's journey with Niobe Hosting.
Migrating your website to Niobe Hosting won't be a hassle anymore because they offer a free migration service with absolutely no risk of outages and data loss. You can also count on their professional and hands-on support team whenever you need help 24*7. Their services come with ample features, including an easy-to-use cPanel interface through which you can easily manage your website without any technical knowledge.
What's more, they offer a 14-day money-back guarantee on all their plans. So if you are not satisfied with any of their services, you can get a full refund of your purchase within 14 days of your purchase date. It's time to stop putting your website on the backburner.
Go to niobehosting.com now and start setting up your website today!