Online trading is taking the financial market by storm, and many investors are seeking to join the trend every single day. Considering the fact that online trading and brokerage companies are more technology-oriented, you need some ideas before choosing which platform to work with.
If you are a Singapore resident and wish to try your hands in the lucrative trading industry, you will need to choose the best online trading platform in Singapore. Otherwise, trading on a low-rated company may cost you the money you could have used elsewhere or rather to build your financial strength. MoneySmart helps you compare online trading platforms to ensure that you pick the option that suits your needs.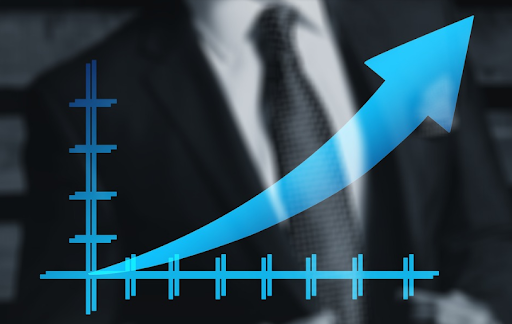 This post will discuss factors to consider when choosing a trading platform to help you choose the best online trading platform from the variety of options available for Singaporeans.
 Tips for choosing the best online trading platform
With the many online trading platforms, you will need to first analyse your trading needs and expectations before picking a reliable brokerage. By picking the right platform, you will be in a position to have your trading needs, expectations, and habits fulfilled. Here are some things to keep in mind when selecting an online trading platform.
Fees charged
Every platform charges a certain amount of fees before starting a business with a client. Some are quite expensive, while others are relatively cheap. All the same, you should not always go for the one with the lowest commission fees; instead, consider a platform whose charges align with your planned trading intervals.
For instance, if you intend to trade frequently, then it makes perfect sense to use the platform with cheap commission fees.
The fees also depend on the amount you wish to invest. If you aim to invest for just a short period, you can take advantage of the minimum commission fees platforms.
The scope of trade products
When checking through a brokerage account, you need to first identify the products you wish to trade or invest in. Some brokerages allow you to trade in international stocks and not just Singapore stocks, while others are limited to Singapore stocks. If you are thinking of investing in other assets like CFDs, you should find a platform that supports such extra asset classes.
Availability of materials and trading insights
Some platforms provide well-researched information and the most current news to help their customers and users understand the trading activities. Such information is usually created by professionals hired by the company to help investors analyse and interpret stock events and performances. For some platforms, webinars are usually organised, and the experienced traders share their experience with the new traders, give markets directions and answer questions relating to trade.
Easy To use the platform or app
Mobile apps are essential tools that will enhance the effectiveness of your trading experience. Different trading brokerage companies offer varied trading platforms on android, desktop, and iOS. Using the demo account, you can test the effectiveness of the application and interface and then select one that satisfies you. Make sure to select a platform that integrates fully with your trading style and preference.
Availability of funds
Budgeting is an essential element of any financial investment, and online trading is not an exception. Make sure to choose a platform whose pricing is within your budget. Each brokerage has a set minimum funding requirement that a trader should meet.
For example, Saxo's classic account has minimum pricing of S$3,000, Saxo's Platinum Account goes at S$ 300,000 as a minimum, and the VIP account costs S$1,500 000. Some platforms do not require any minimum funding for you to open an account. To be sure, take a close view and analyze the available trading platforms online and choose one that can be serviced within your budget.
The simplicity of opening an account
The ease of opening an account on a trading platform greatly determines your decision. Obviously, you wish to have the process flow smoothly, efficiently, and without washing time. Most brokerage firms in Singapore will allow the residents to use the SingPassMyInfo to sign up on trading platforms. This eliminates the need for paperwork and supporting documents submission and approval, thus saving time.
Conclusion
Trading online can be fun and profit-generating if you consider using one of the best platforms. With the tips in this article, hopefully, you will find it easier to choose a trading platform that serves your needs and expectations.