What Role Will Cryptocurrency Play in the Future of Online Gambling?
The internet gambling sector is evolving rapidly. The ever-increasing need for convenience and security means businesses use crypto and blockchain technologies to make life easier in areas where traditional banking is impossible.
As internet casinos develop, we should expect bitcoin to impact the gaming industry's future significantly. Many may still be wondering what crypto is used for in gambling, so here's a bit more information to answer some of your questions.
What Is Crypto Gambling About?
Bitcoin, the father of cryptocurrencies, was established by a person or group known as Satoshi Nakamoto in January 2009. Bitcoin was the first successful digital currency built on peer-to-peer technology, now referred to as the blockchain.
Bitcoin first became publicly available in 2010, but it wasn't until three years later, in 2014, that gaming took advantage of the currency. Since then, many have predicted that it will be the gambling industry's future.
Why People Gamble with Bitcoin
The wider the popularity of digital currency, the more widely people will use it in various businesses—acceptance results in adaptation. Bitcoin, along with other cryptocurrencies like Dogecoin, Litecoin, and Ethereum, is tackling several online gaming difficulties.
Previously, gamblers learned to deal with the problems that came with digital currency because they had been a part of this financial industry for a long time. Crypto offers practical solutions to historical problems. Digital currencies will always have a place as long as they continue to serve the internet gaming community the same way they have in the past.
Here are some of the advantages that crypto gaming provides.
Transparency and Security
Bitcoin and all other cryptocurrencies are based on blockchain technology, which means all transactions are encrypted from beginning to end. Because blockchain technology ensures that crypto transactions can never be edited, changed, or manipulated, security is rarely an issue.
Users won't need to fill out any information to make a cryptocurrency transaction. To send the coins, all a user needs is a wallet address. There is no need for currency users to fill out a form to enter their personal and financial data.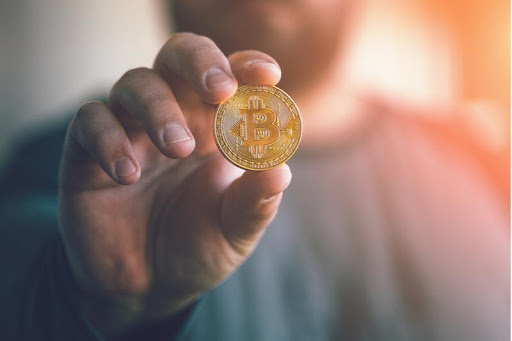 Privacy and Anonymity
Many gamblers are attracted to cryptocurrency since it does not require the completion of any digital forms. Many gamblers wish to keep their gaming activities hidden, and cryptocurrencies help them achieve this goal.
There are no-registration online casinos, and these casino sites typically only allow consumers to transact using Bitcoin and other cryptocurrencies to make the experience private and anonymous.
The majority of cryptocurrency online casinos do not require registration. You can make deposits and receive withdrawals here using your cryptocurrency wallet. It's a simple process, and it means that you shouldn't be asked to authenticate your identity or reveal any personal information making the privacy and anonymity aspect very appealing.
Generally Cheaper
Cryptocurrencies are a type of decentralized currency, which means that no one else is required to secure the completion of a transaction. No intermediary or bank is involved, so no one has to be compensated for facilitating Bitcoin transactions.
Ultimately, the benefit is that processing bitcoin payments is less expensive for casino operators. According to reports, casinos merely need to pay 5% of the transaction value, which goes to a third-party payment processor. When compared to the fees charged by other payment platform services, this is a bargain.
If you've ever visited a Bitcoin casino site, you'll know that they're usually generous with the promotions and incentives they provide to both new and returning clients. While the most exciting promo and bonus that an online casino may offer are dependent on your gambling demands, you should seek out Bitcoin casinos for the best deals.
The Current State of Crypto Gambling
At this stage, cryptocurrency has spawned its own subset of online casinos. Some casino platforms include a section dedicated to crypto slots. Many providers currently accept the most prominent cryptocurrencies. Here are a few examples of these coins:
Bitcoin (BTC)
Ethereum (ETH)
Litecoin (LTC)
Ripple (XRP)
Because a single coin might be worth thousands of dollars, it's easy to discover operators who will let you wager in millibitcoins. One millibitcoin (mBTC) is equal to 0.001 Bitcoin, and one millibitcoin is worth roughly $50 at the time of writing.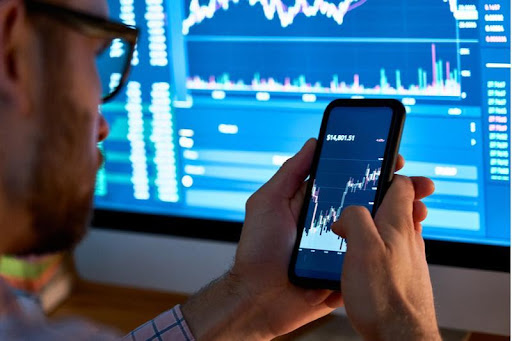 The Future of Crypto
The online gambling business is constantly attempting to reduce fraud, save costs, and maintain fairness. Cryptocurrency allows you to do so.
Digital currencies appear to be growing in popularity by the day, with over 6,000 coins now available on the market. Despite concerns regarding crypto's long-term viability, it seems evident that the technology will continue to be significant for the foreseeable future.
As a result, operators who accept digital currency payments will be ahead of the curve in changing online gaming trends.
Gaming-specific digital currencies, such as CasinoCoin on the XRP ledger, have just begun to appear on the market. In addition, prominent gaming companies have already started to accept digital currency.
Another thing that bodes well for the future of cryptocurrency gambling is regulation. The registration of cryptocurrency websites is not necessary. On the other hand, selected regulatory organizations have begun issuing licenses to operators who support digital currency.
As a result, players can bet with confidence if they are playing on a regulated Bitcoin Casino site.
The Verdict
As cryptocurrency becomes more widely accepted in the gambling business, online casino companies and gamers will both start to benefit. Fast, secure, and anonymous transactions are possible with these digital currencies.
The future of online gambling will see cryptocurrency as the preferred method of payment. As players feel more confident with this new virtual currency, casinos will pick it up faster and make it a standard way of paying.