Today, we are going to review the CocoDoc application that is famous for its file editing services. It is one of the few applications that can edit a PDF file without changing its format. That is why this application is becoming more popular day by day.
There are still many things about this application that you can find in this article. To provide some insights into this platform, we used it for a week before writing this review.
Before we go ahead and share its features, here are a few things about this application.
CocoDoc- The Easiest Way to Edit PDFs Online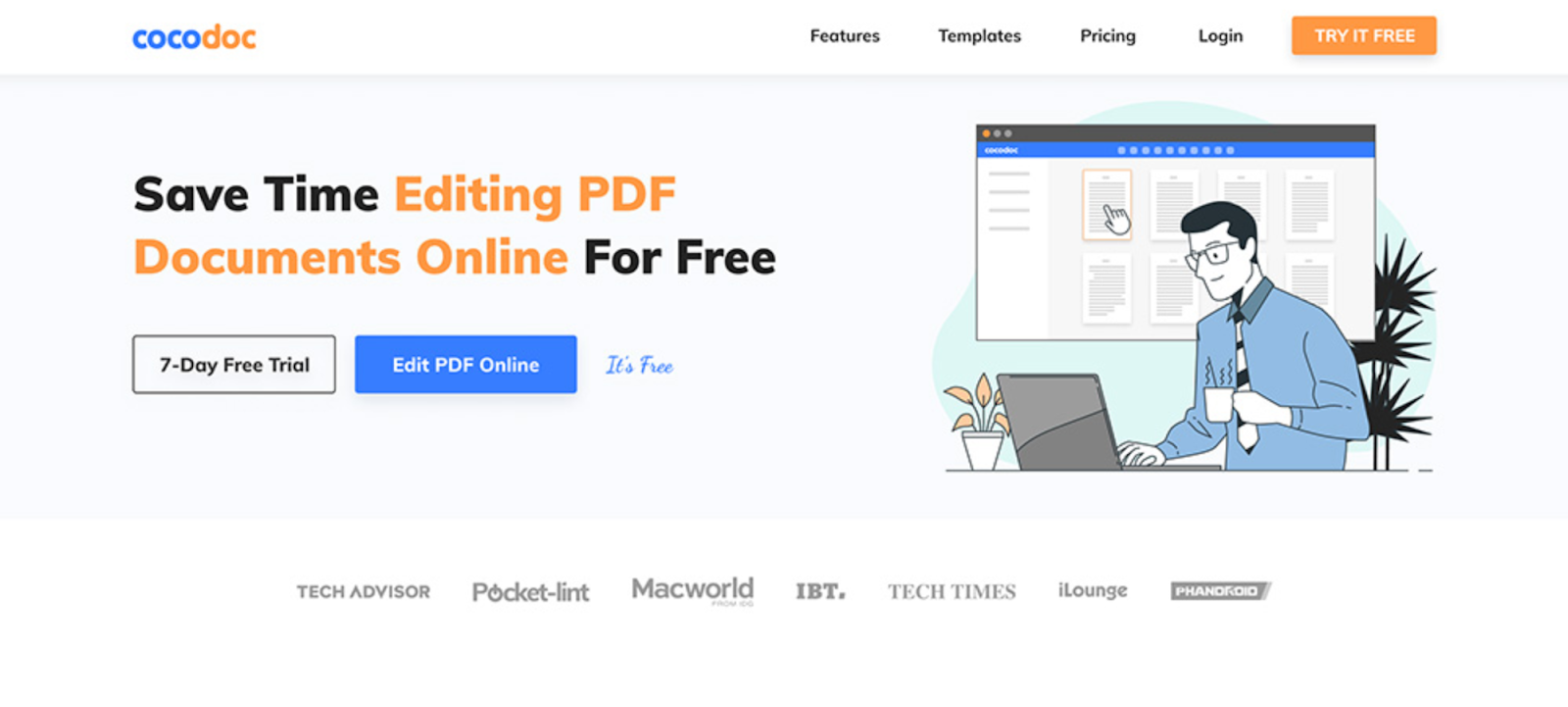 CocoDoc's website is an online PDF editor that is designed for individuals with little or no editing skills. This tool aims to help everyone edit PDF files, even if they have no prior experience with editing tools. The user interface of this website is clean and easy to use. On the homepage, you can find all the tools that you need to edit PDFs.
Also, the website has unbreakable security that protects your data from third-party crawlers. Thus, you can use all its features without worrying about security issues.
As far as its tools are concerned, you can find some basic editing tools, eSign tool, merger & compressor, and some PDF converters to make your work easier. Thus, you can use PDF editor by CocoDoc for your editing needs.
Some Exclusive Features of CocoDoc Application
Here's a list of features offered by CocoDoc:
PDF editor: All your needs to edit a PDF file can be fulfilled with this tool. You can add boxes, texts, checkmarks, dates, and much more. The developers of this platform keep adding new tools to this list. So, you can always check them in the PDF editor tool under the Features page.
Electronic Signature: eSign lets you add a signature on any PDF file without converting it into a word document. The tool helps get multiple signatures through the easy-sharing option of the platform.
Compressor and Merger: This tool has two combined benefits that let you reduce the size of a PDF file and merge multiple files to create a single one.
PDF Converters: The best tool of this platform lets you convert a PDF file in any other format. Similarly, you can convert other files into PDF as well.
Reasons to Choose CocoDoc
CocoDoc is an advanced website with some effective tools and features. Here are reasons that are enough to go for this application:
Free Trial and Affordable Plans
You get a 14-day free trial after registering on this website. After that, you can keep using its services with some affordable plans. There is even a free plan even after the trial period. Thus, you won't need to worry about the expensive PDF editors anymore.
Complete Package
CocoDoc is a complete package that has all the tools required to edit, modify, merge, compress, or convert a PDF. It helps you avoid multiple software to meet your requirements. Additionally, there are some exclusive tools such as freestyle writing that are rarely found in other PDF editors.
Reliable Platform
The best thing about the platform is that you can access it from any device. All you need is to log in to your account from any web browser and access your files conveniently. Additionally, it ensures a stress-free experience for its customers by providing an easy sharing option.
Limitations of CocoDoc Solution
A single application may not be the perfect choice for everyone. These are the limitations of this website:
Limited Mobile Application Access
The mobile application of this solution is available to premium members only. Thus, you won't be able to keep its application on your device, unless you subscribe to premium or diamond membership of this platform.
Limited to PDF
Although it is not a problem for people who need a PDF editor, it can be a limitation for those looking for a complete file editor. Thus, it won't be the best choice for you if you need to edit all types of files with a single tool.
Final Verdict
As a PDF editor, CocoDoc is an excellent solution. It offers some advanced tools that provide a complete PDF editing experience. However, if you are looking to edit multiple files, then it might not be the right choice for you.