If you are not interested in using your Discord account anymore, then there are easy ways to delete your Discord Account. In this article we are going to show you the exact steps to delete your Discord account Permanently.
Discord is a very well known App when it comes to online communication. Using Discord, you can connect with your friends and colleagues through private servers. You can also get your private chat room and assign different roles to different people. Discord is popular among gamers as it offers seamless voice chat and text messaging features to gamers to communicate while in the gameplay. Over time, Discord has adapted by different people and companies for its ease of use and custom servers function.
If you are tired of Discord and want to delete your Discord account then there are few ways of doing it. But before proceeding further, Let's talk about the precautions that you need to take before Deleting your Discord account Permanently.
Things to remember before Deleting a Discord account
Before proceeding further, You have to make sure that you are not going to need that account again, otherwise you will lose all your data and servers and you won't be able to recover it again. However, Here are the things to follow before deleting your account
Also Read: How to See Deleted Messages on Discord
Transfer or Delete the Servers owned by you
If you have an active server with daily engagement and members on it, then you should consider transferring or deleting the discord server before removing your account. When you delete your account, All the servers on the Discord that you own, they will get deleted too. The best thing to do is to ask any of the Server members to continue with the moderation and managing work and transfer it to them.
If your server is small or does not host any active users or discussions then you can consider deleting your discord server.
Rather than Deleting, Consider Disabling your Discord account
We all know that when we delete our account on any of the websites, the data associated with your account will also get deleted. So if you are only looking for a temporary closure of your account or want to take a break for a few days and then return back, then always try considering the Account disable the feature of Discord.
Disabling your account will not permanently remove it, and it will also keep your data and servers safe. Disabling your discord account is always a better choice than Deleting it.
Please follow these steps to Disable your Discord Account.
Step #1: Open the Discord app on your PC or go to Discord.com and login with your credentials. Once you are successfully logged in, click on the Cog icon and head over to the "User Settings" option.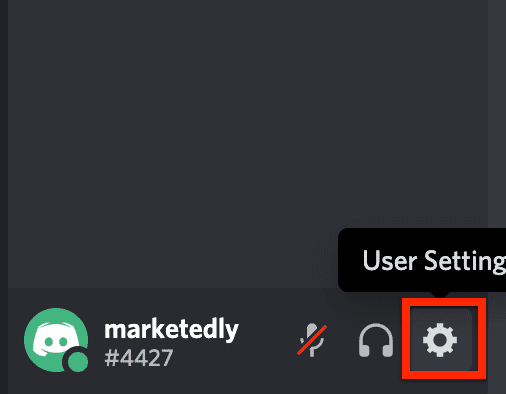 Step #2: Click on the "My Account" option from the left pane and click the "Edit" Button.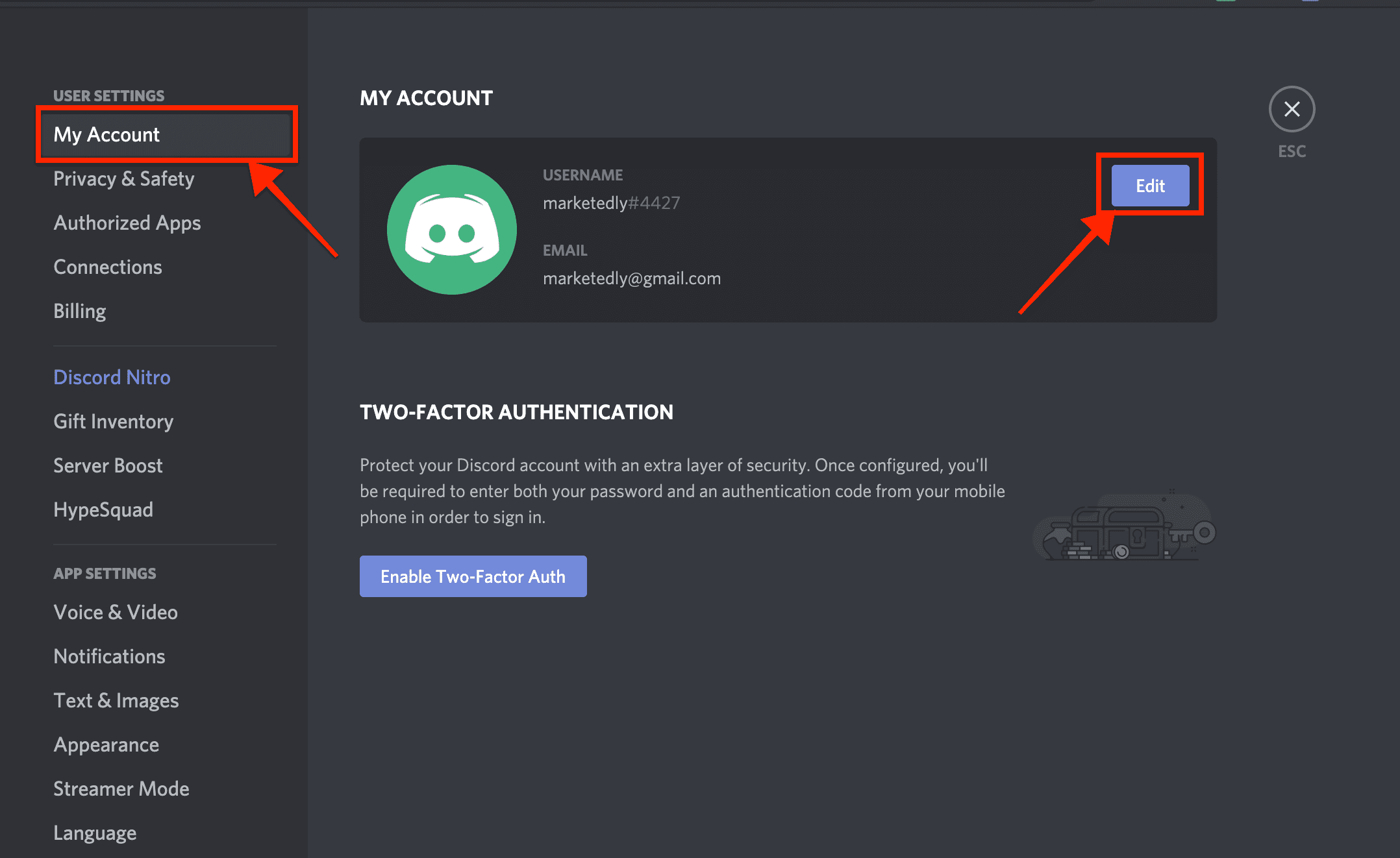 Step #3: Once you click the edit button, The box will expand and it will show you two new options, Delete account and Disable account, Here click on the Disable account button.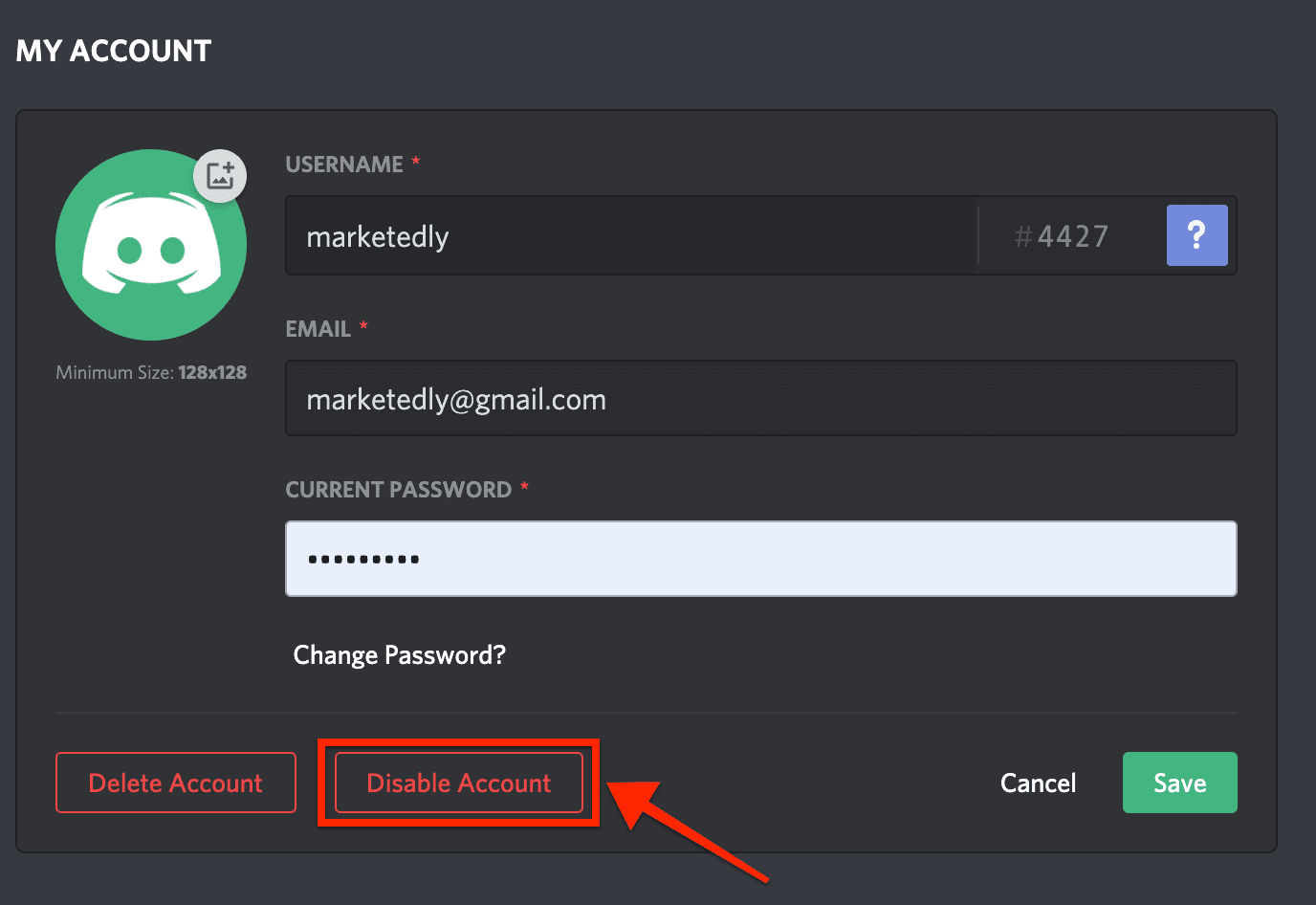 That's it! Once you click the Disable Account button, Discord will ask you to transfer ownership of your existing servers (if any) to someone else.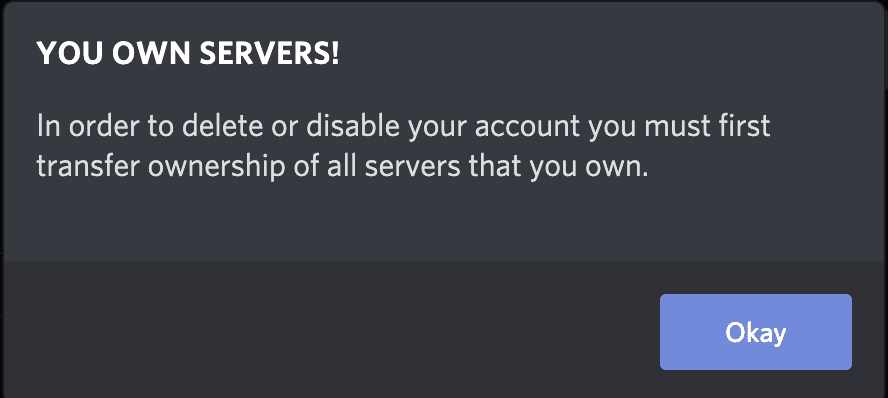 How to Delete your Discord Account
If you don't want to return back to Discord anytime soon, or if you want to delete your account permanently then follow these steps.
Deleting your account on Mobile
It is not easy to delete or disable your account on mobile for both android & iOS, You have to put a request to the support team in order to delete your discord account on mobile. However, here are the steps to disable your account on mobile.
Open the Discord Application on your mobile.
Click on the Cog icon at the bottom right and select the "My Account" option from the menu.
Scroll down at the bottom of the screen, Here you will find an option for disabling or deleting your account.
You can select any of the preferred options and click on the button.
Once you select the option, You will be taken to the support page where you will see a detailed guide similar to this one.
You can submit a support request to Discord and ask them to delete your account.
Delete your Discord account on PC
The easiest way to delete your Discord Account permanently is by using your PC. unlike mobile, you can directly delete the account without submitting a request to the support staff. But before deleting your account, make sure to transfer all your active servers to another owner, or else delete the servers that are not in use.
Once you are done with the above things, The next step is to delete your account
Step #1: Log in to your Discord account from PC.
Step #2: Click on the Gear icon at the bottom of the screen to open User Settings.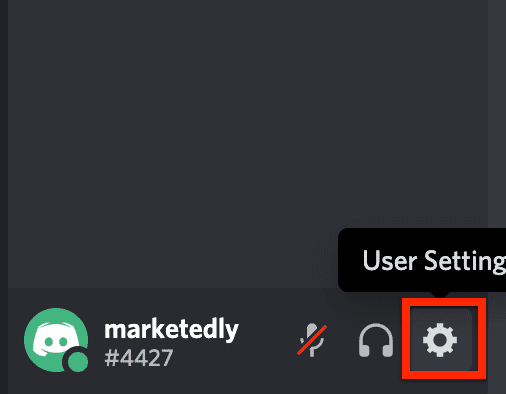 Step #3: The next step is to click on the "My Account" option from the left pane and click on the "Edit" button under My Account.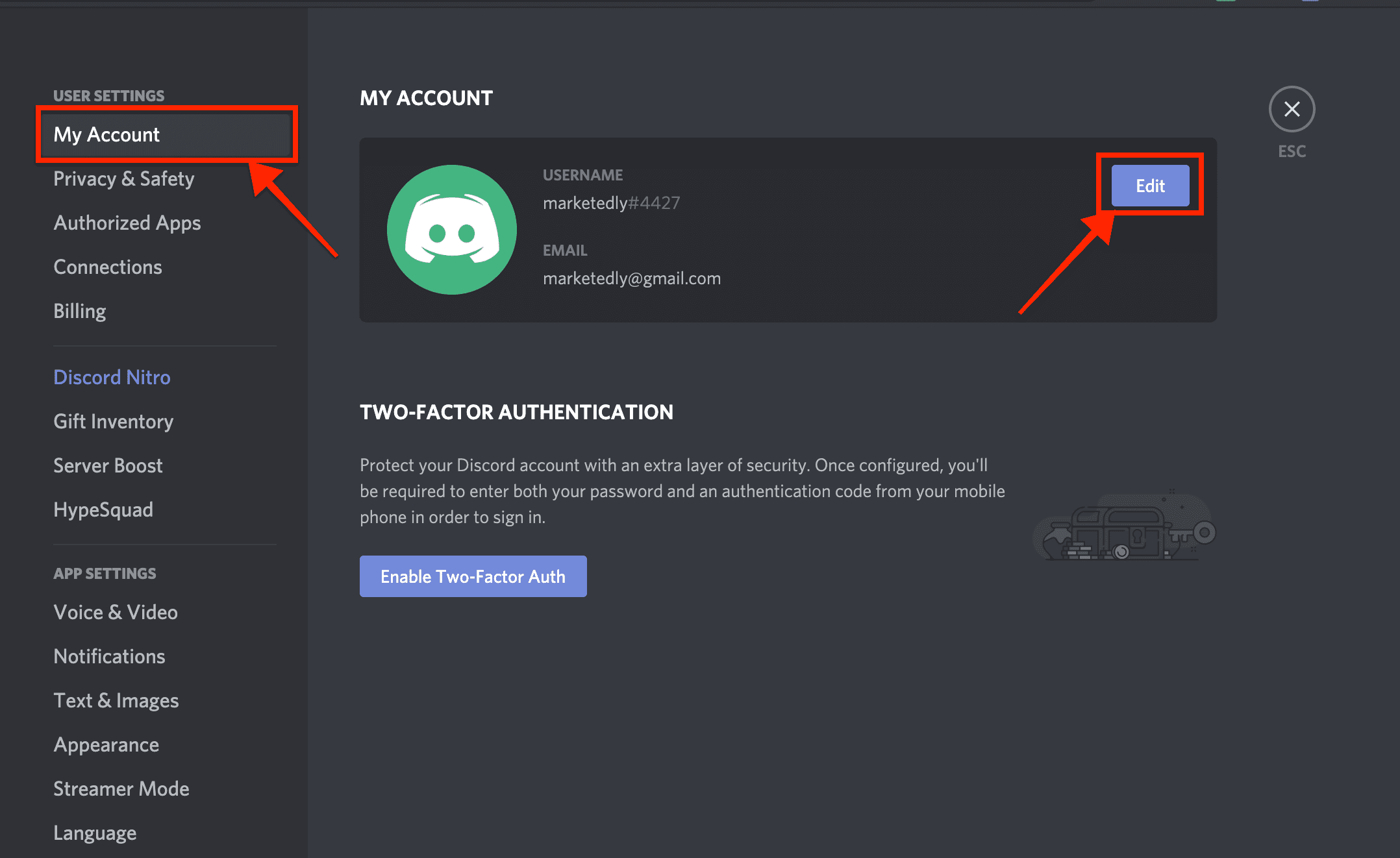 Step #4: Once you click on the Edit Button, Two new options will appear. Select the "Delete Account" option to continue.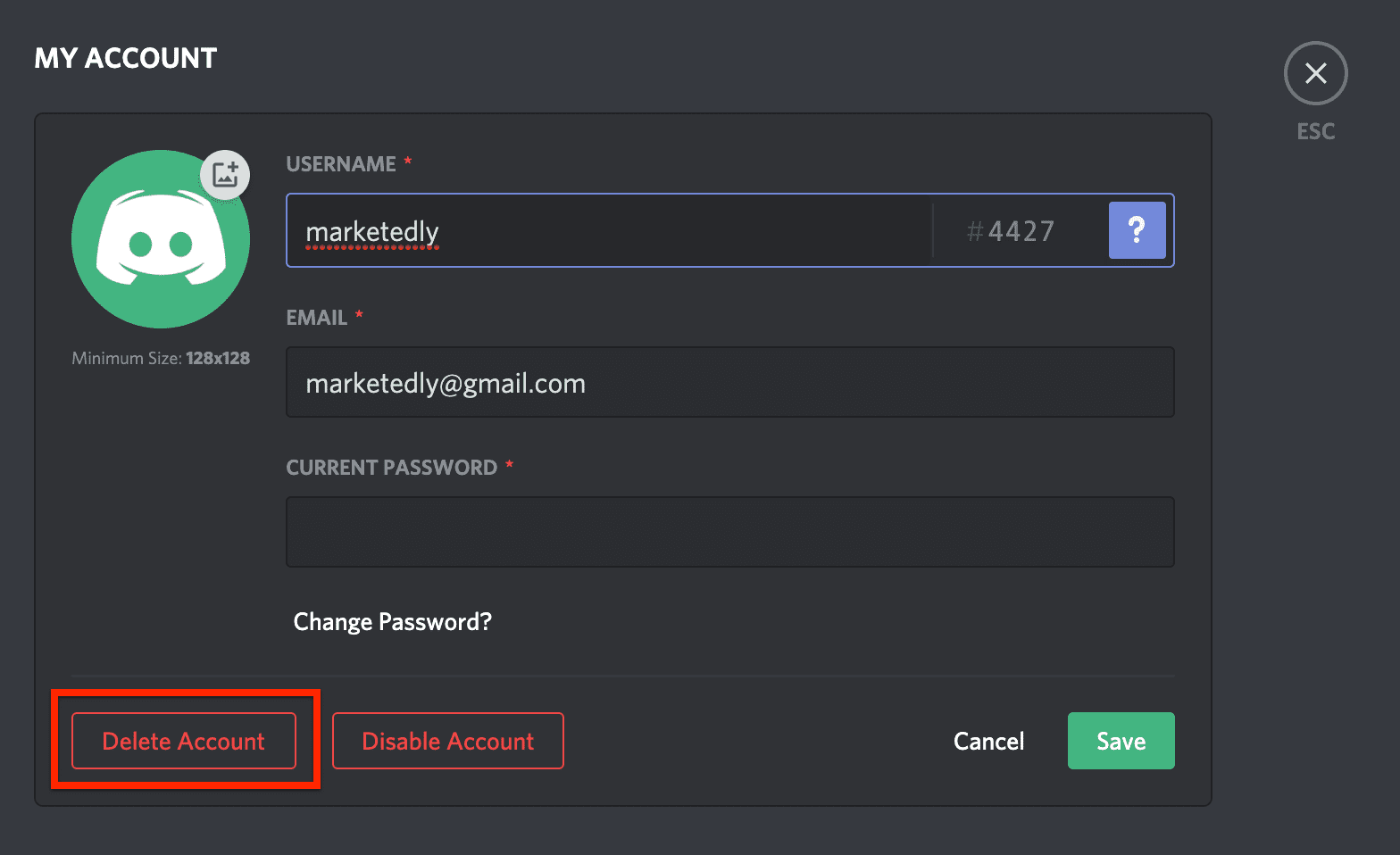 That is it, If you have already transferred the ownership of your servers, or else if you have already deleted your server then your account will get deleted automatically, otherwise it will ask you to either transfer the ownership of your active servers or delete your discord server them.
Final words!
Discord is a fun place to connect with your Friends over VoIP or through text chat on a private server. Social media has always been home to controversies and it does not suits everyone. If you have any questions regarding Discord bots or Discord account then you can ask them in the comments below.
We have also written articles about Discord bots and Discord custom status. Please do check them.