The Elden Ring release date was on February 24, 2022. Since then, thousands of copies have been sold and distributed on different consoles from PC to the Xbox One, Xbox series X|S, or Playstation.
Along with FromSoftware – Dark Souls developers – the publisher Bandai Namco has done an incredible job so that anyone that can buy Elden Ring enjoys an intense and immersive RPG hack and slash experience.
But have you wondered which Elden Ring Edition you should buy?
There are different versions, digital and physical, that you could obtain based on your expectations. In this article, you'll find useful information about the available Elden Ring Editions.
What Is Elden Ring?
Elden Ring is the latest hack and slash RPG developed and published by FromSoftware. The game gives you access to several hours of in-game gameplay and an immersive experience while walking through the Lands Between.
A vast free world filled with magic, dangers, and different roads to take awaits you. Climb the tallest mountain or go to the deepest dungeon. The more you discover, the less you'll know and the more you'll be willing to explore.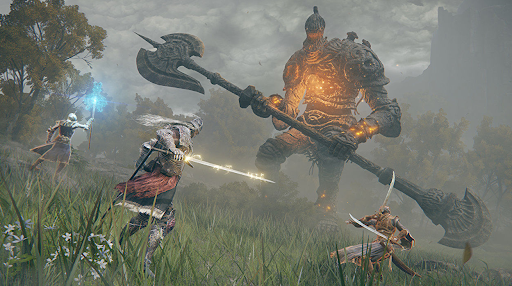 The game has been designed to present last-generation details for each console and PC. Its content is aimed at people from all around the world – From Europe to the USA and Latin America – to spend several hours playing this incredible game.
You can finally expect an RPG game, after the Dark Souls series, that will make you sweat.
Its story and lore were created with the help of George R.R. Martin – the Game of Thrones creator, who brought helpful information used to build this massive world.
Fully Customizable Character
Elden Ring allows you to create a completely personalized character. Choose the kind of weapons you'll carry, how you'll look, and decide your playstyle.
Bandai Namco and FromSoftware made sure you could always change that later, but having the first draft of your dreamed character is a great way to continue your journey on these lands.
There are a bunch of things you can do in Elden Ring. For example:
You can upgrade your appearance whenever you want and improve your skills to become the greatest player in Elden Ring.
Gather collectibles to use as part of your gear.
Collect materials and have them in stock to create potions.
Use a blade, axe, or different types of weapons.
Track targets according to your missions and if your skills allow it.
Defeat a great number of enemies and bosses.
Use elemental forces such as fire, wire, wind, or earth.
Additionally, players can't die if they want to keep their loot and grow in strength.
You will have to fight different bosses. Each of them attacks uniquely, so you'll have to find an advantage to take them down. Games like this one require you to be strategic, think outside the box and even create an exclusive build that only you can use.
Multiplayer Madness
The multiplayer mode is another aspect that has been improved over the years. Now, you can play with up to 3 friends in a single session and play the story in complete cooperation.
Use the gesture mechanics to communicate with each other and plan your strategy. You can also raid other players' worlds and fight them in fully PvP mode.
Overall, Elden Ring is one of the greatest options for Windows gamers that were waiting for a new challenging title after the latest souls video game. You'll probably die a lot, but don't give up!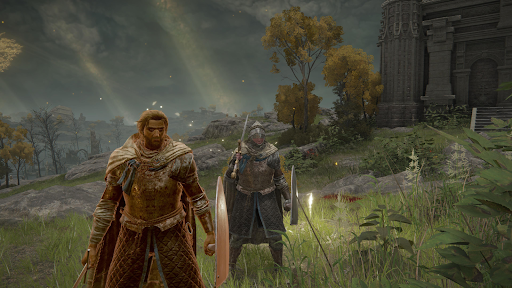 Elden Ring Pre-Order Bonuses
Before the game came out, you were able to have it pre-ordered through retailers and platforms like Steam, Best Buy, or Gamestop. If you wanted to get an Elden Ring Launch Edition, this was the perfect moment to do it.
Developers released two versions, the physical copy, and the digital copy. There weren't actual additional bonuses – unless you bought one of the Editions we'll discuss further, or you bought it on Steam.
In that case, you would have gotten a Digital Adventure Guide and a bonus gesture called The Ring.
Best Buy also had a confirmed pre-order bonus where you could get an exclusive steelbook featuring the Elden Ring.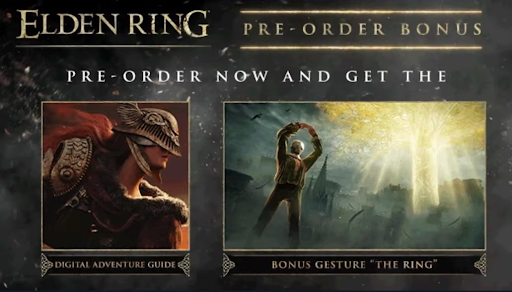 Elden Ring Edition Comparison
Even though you can't have pre-order bonuses anymore, you can still get an Elden Ring Edition. There are two digital and physical versions of the game, each one with better extra content than the other.
Digital Versions
Among these Elden Ring Editions, you can find the Standard Edition and Deluxe Edition. The good news is that you could get them from any reseller or in-game platform.
Elden Ring Standard Edition
The Elden Ring Standard Edition is the basic that all players can get when they buy the game.
This digital version doesn't include any additional features or extra content that you could think of, and it's great for people that want to try out the game but aren't complete fans of the games from FromSoftware.
Of course, if you already know this developer and you want to purchase only the Standard Edition, you're not limited to it.
The price of this version goes to $59,99 but you can easily obtain it for less from a third-party reseller or during a sale.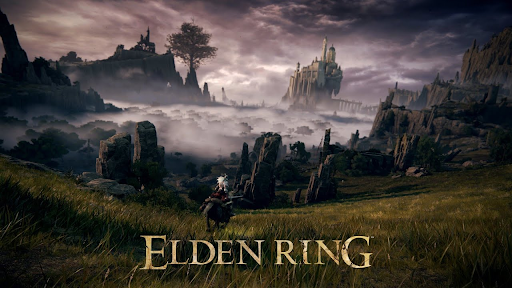 Elden Ring Digital Deluxe Edition
This Elden Ring Digital Deluxe Edition is for all who want to get a bit more of the game, which is why developers have included a digital soundtrack – the original soundtrack of the game – and a digital art book in this bundle.
Prices for the Digital Deluxe Edition can go from $79,99, but you could get it for far less if you know where to look.
Physical Versions
There are only two versions of Elden Ring physical editions, which are reserved only for the biggest fans and collectors.
You can only purchase them on Amazon, Best Buy, and the Gamestop site due to exclusive deals between these companies.
Here's what they bring:
Elden Ring Collector's Edition
This one version of Elden Ring Collector's Edition brings extra content that every major fan of the franchise will love.
The physical copy package includes:
9-inch statue of Malenia – Blade of Miquella.
Exclusive SteelBook that features the Elden Ring.
40-page hardcover art book.
Digital Soundtrack.
Stickers.
Images.
Official game code (A disc in case of console players.)
This collection is centered on the character Malenia. It's an incredibly well-made figure with high details, especially on the blade and its inscriptions. For all those try-hards, it's a unique way to belong to this franchise.
As mentioned above, you can only get the Elden Ring Collector's Edition from an official shop, and its price is $189,99.
Elden Ring Premium Collector's Edition
Now, the Premium Collector's Edition is way more expensive than any other version of the game. FromSoftware created only 6000 of these, and collectors are in love with them.
This Premium Collector's edition includes all that the regular does – like the 9-inch statue of Malenia – Blade of Miquella.
It also adds a replica of Malenia's Helmet on a 1:1 scale. It's a heavy and well-made piece of fabric that you could proudly put on a stand.
There are only a few copies of it, so it's extremely difficult to find since the best way to get it was through pre-order – Just like the Elden Ring Launch Edition.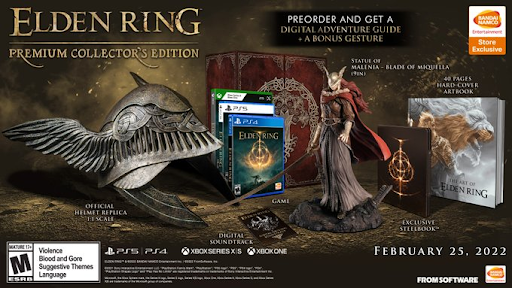 Which Elden Ring Edition Should You Buy?
With the release of all these editions, you may not know which one to get.
You should think if you consider yourself a big Elden Ring Fan or not. If your answer is positive, then getting the Collector's Editon could be a good choice, but they are quite hard to find.
If not, the Standard Edition will do the trick.
Where Can You Purchase Elden Ring?
You could get your original Elden Ring copy from official resellers at full price. If you're looking for small discounts on this kind of website, you could subscribe to their newsletter, sign up to their website, download their app or follow a link that could give you a small promotion.
However, the best way to get Elden Ring digital editions – both the Standard and Deluxe – is through a third-party seller like RoyalCDKeys. These websites provide you with original cd keys at a better price than Amazon or Gamestop.
You could get the base game and its extra features, like the digital artbook, for less than $50, which is a serious discount.