If you are having any trouble using your Windows 10 Desktop or Laptop and want some Quick Help or FAQs to resolve your problem then Windows 10 Operating system already has a solution for you and you can easily get Help in Windows 10. Microsoft has already built a ton of support options within the OS or you can also contact them using Live Chat, Phone, or Email, and today in this "How to Get Help in Windows 10" Article We are going to discuss all the possible ways to get help.
Windows 10 is already a widely used Operating System for Personal use as well as in offices and different Organisations. People are so used to the interface of the windows 10 operating system that they don't switch to other OS. although OS like Linux became popular in the past, a wide majority of people still prefer Windows 10 PCs for day to day jobs.
Below we are listing all the available options to get help in Windows 10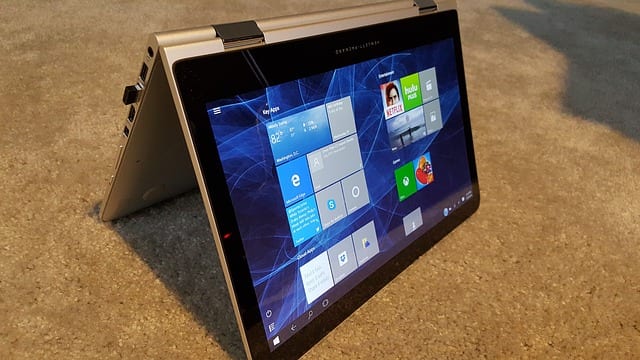 Get Help in Windows 10
If you are one of the active windows users, You already have so many built-in options provided by your computer manufacturer or Windows itself, These options will help you to quickly get help in Windows 10 and solve basic as well as critical errors that constantly keeps coming on Windows installed systems.
Below we are listing few such methods that will help you to get help in windows 10.
1. Use the "Get Help" App
Windows 10 Comes with a built-in "Get Help" Application that can help you to troubleshoot a lot of problems. To open the Get Help app all you have to do is to click on the Start button and type "Get Help". You will find an App, Click on it. You can also click on the Start button >> Go to All Applications >> and search for the "Get Help" Application tab.
Once you open the Get help app, You will be connected to a virtual Agent or Bot which will try to resolve your problem without the need of a human agent.
If the Virtual Robot is not able to solve the Queries then you can always talk to a Real Human by Typing "Talk to a Human" in the Message box and press Enter. The Virtual Agent will try to find a real human to solve your query.
2. Use F1 Key
The F1 Key is useful only if you are looking for a Quick Fix for a particular Application. For example, if you press the F1 key while on Windows 10 Desktop Screen then you will be redirected to Bing Search Engine with a query "How to get help in Windows 10".
If you are using Applications such as Chrome or Adobe Photoshop and click on the F1 key then you will be taken to the respective App's Support Website. So Although this option is good if you already have knowledge about how to use forums for Documentations from the Original developer. This option isn't for someone who is not good with the technical stuff.
3. Ask Cortana For Help in Windows 10
Another better way to get help in Windows is to use Cortana. Using Cortana is really easy and simple. all you have to do is to type anything you want to help within the search box given on the left side corner. The Cortana will try to find the available settings that you are looking for. For Example, If you have any problem with Bluetooth or Display settings or suppose you want to lower the brightness of your screen then simply type in "Lower the Brightness" and Cortana will come up with the available settings or Online guides available for the same.
4. Try to Find Solutions on Online Forum
Online forums are one of the oldest and most efficient ways to find an answer to your queries. Pretending that the problem you are facing might have been faced by someone else recently and thus your chances of finding a suitable answer for your query increases on such forums. The forums are also updated frequently with new solutions by experts in the respective fields. You can also visit forums of each individual App. Chrome, Firefox, Adobe, Microsoft Office, and other big Softwares have their own forum where you can get help easily.
5. Visit Microsoft Support Website or Call/Chat
You can also use the official support website of Microsoft. Here you can find the already solved issues by typing your query in the "How can we help you" Box directly. Alternatively, you can also visit the Forum for each individual Microsoft product and search for your question or ask a new question.
You can also call Microsoft Windows 10 Support team or chat with them and try to resolve your problem. To chat/call and get help in windows 10 visit this page.
Conclusion:
Get Help in Windows 10 is a hugely searched query because a lot of people do struggle daily with basic troubleshooting issues on Windows 10. Although the Operating system is User-friendly and anyone can get adapted to it pretty easily still there are a lot of missing elements and technical issues one has to deal with. All the above-mentioned methods to get help in windows 10 are tested and working. as said, The easiest way is to use the "Get Help" app in windows 10 followed by pressing the F1 key on each individual application to view its documentation or try to get help by contacting the Microsoft Windows support team directly.