Youtube is the second largest search engine on the internet, The search engine ranks just behind Google in terms of monthly users and search volume. The platform provides great resources and videos from all the different categories that are available. With more than 2 Billion monthly active users, the platform promises to provide great video services and experience. However, many times such platforms run into trouble creating problems like "No audio is working", or "Comments not loading", These are the common issues that people face daily while using such platforms.
Thousands of videos are uploaded daily on Youtube, and hundreds of thousands of videos are watched daily on the platform. Youtube works fine all the time, Except sometimes because of some technical issue on either of the sides, the website might not function as expected and can ruin your entire viewing experience.
One of the most common problems that people face on Youtube is "Youtube audio is not working", Well this is not a new problem and there are many ways to fix it. To help you solve this problem, We are writing this guide and provide you with some of the working solutions to quickly fix the "No sound on Youtube" issue.
Fix the No sound on Youtube issue
Before we proceed, Let's make sure that your internet connection is working and that either your speaker or headphones are plugged in properly/ connected properly to your device. Also, make sure to remember the last changes you made because of which you might be facing this problem, Once you figure out the issue, it is easy to work on the solutions.
Below is a list of solutions that you can apply to fix, no sound on youtube error.
Also Read: How to Watch Deleted Youtube Videos in 2020
1. Run basic Diagnosis
Before we conclude anything, Let's just start by running some basic troubleshooting techniques. The first step in order to fix Youtube audio not working problem is to check if the audio is playing properly on your Player. You can do this by scrolling your mouse over the video player and check if the "X" appears after the Sound icon on the Youtube Video Player, The sound is muted. Click on the Volume icon and drag the volume adjustment line to low or high sound settings, Once done please check if the problem is resolved by playing the video again.
If you are still facing the same problem then try switching to a different video or follow the next solution.
2. Check your Browser
If you use Youtube on a browser app such as Chrome or Firefox then there are chances that the browser itself is creating this issue. If you have installed any extension to download youtube videos or to block ads, There are chances that the extension might be preventing the audio from playing properly. An outdated browsing app can also cause similar problems.
Restarting your browser is one of the quickest ways to fix the Youtube sound not working issue. You can also switch between browsers and try playing the same video, If the video is playing properly on other browsers then you should update your existing browser or reinstall it.
How to update Google Chrome,
Click on the three vertical dots icon on the top-right of the screen and select, Help >> About Google Chrome
On the following screen, the browser will automatically check for updates, If the update is available, the browser will ask you to install the updates otherwise it will show you a "Google Chrome is up to date" message.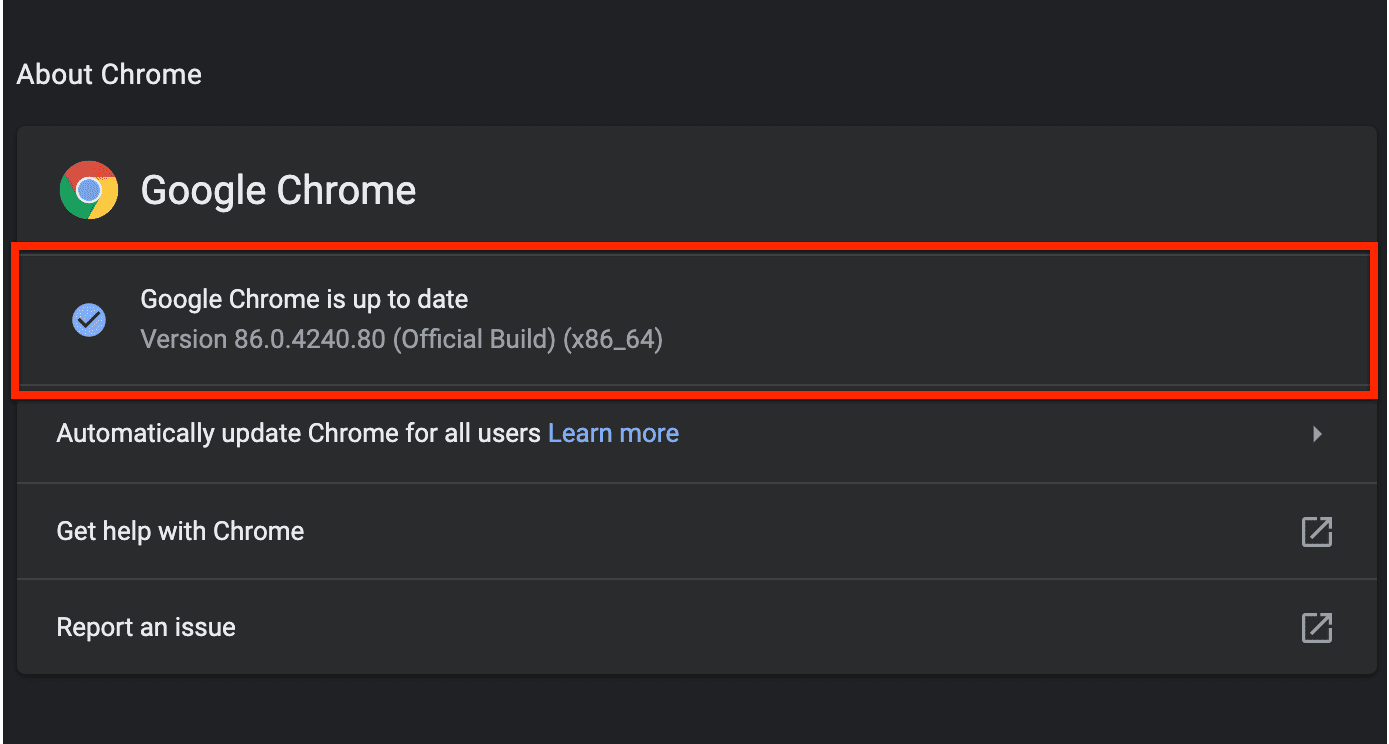 3. Check for other Multimedia devices
If you are already playing some other audio file or video in another tab or App such as VLC Player, or iMovie then these apps might create a problem for you. Try closing them and then play the youtube video.
4. Use Volume Mixer
Volume mixer is a utility Setting that can be accessed through your Computer's main settings page, Here you can define volume levels for each app, By default, if you are using any other app along with Google Chrome, there are chances that the Volume mixer has lowered down your audio.
It is always advised to check the Volume mixer settings if your Youtube audio is not working. Follow these steps to check your volume mixer settings,
Right-click on the Volume icon from the taskbar and select the "Open Volume Mixer" option.
Under the "Applications section", You'll see all the active apps along with their audio settings.
Use the volume slider to lower or increase the volume for each app, You can either slide it down to lower the volume or slide it up to increase it.
5. Update your audio drivers
Outdated or corrupt audio drivers can block audio from various websites like Youtube, If you are using outdated or corrupt audio drivers then try updating them to solve the "No sound on Youtube" problem.
Follow these steps to update the audio drivers on Windows,
Step #1: Click on the Search box on your Windows PC, type "Device Manager".
Step #2: Under "Device Manager", Look for Sound, video, and game controllers setting, Click on the arrow icon beside it to expand.
Step #3: Right-click on the Sound card name and click on the update driver option.
Step #4: It will ask you to provide the update file or download it automatically, select the option as per your preference and click proceed.
Step #5: Once the drivers are updated, reboot your system.
Other ways to fix, Youtube audio not working
Try clearing your browser cache and data.
Use Incognito Window. ( Press CTRL + ALT + N ) to open incognito mode.
Disable or uninstall unnecessary Extensions.
Keep your browser Updated.
check for blocked website list on Chrome
Conclusion:
We hope that the given solutions will work for you and you can solve the no sound on the youtube problem. If you don't want to receive this problem in the future then always keep your browser and drivers updated, use security patches, Keep your Windows Operating System updated.
Please let us know which method worked for you, If you still face any issue regarding youtube audio not working, please let us know in the comments section.